Did you know that when you choose not to publish an eBook you're losing between 35-40% of your potential reading audience? And if you elect to only publish an eBook, you're missing out a whole world of readers who still value the tactile experience of holding a book.
There's no question that it's critical to produce your book as both a printed book and eBook. Our most accomplished authors do this, and you should too in order for your book to reach the widest audience possible.
That's why we offer the Complete Self-Publishing Package—it provides everything your book needs, all in one simple order:
25 custom-printed books
eBook conversion and global distribution
Professional cover design
Formatting for your printed book & eBook file
Worldwide distribution with Print On Demand
Direct-to-reader sales with Pen2Print™
New! Facebook Ads for Authors with campaign development
ISBNs for your printed book & eBook
Call +91-9557022047 to get started.
Why Pen2Print is your best choice for printed books & eBooks
Self-publishing doesn't have to be complicated. That's why we're dedicated to making your journey from writer to author as easy as possible. We provide everything you need to make the printed book of your dreams:
The only 100% satisfaction guarantee in the industry
Amazing customer service from self-publishing experts
High-quality, full-color in-house book printing
Free shipping on most book orders
The largest eBook retail network–EduPub introduces your book to more readers worldwide than anyone else
Expert file conversion–Our pros will convert your digital document so it's viewable on every eReader, tablet and smartphone
We are the only self-publishing company that sends you a finished proof of your eBook.
Enjoy more royalties with direct-to-reader sales–Pen2Print is your one-stop shop to sell both eBooks and printed books straight to your readers
Print On Demand (POD)
When your book is ordered, we print and ship your book direct to the customer. Your printed book will be available through the largest distribution network and retail sites. Books are printed as needed, no need for warehousing.
eBook Conversion and Distribution
You also get our famous eBook Self-Publishing Package, which includes conversion of your manuscript into ePub and .mobi files along with eBook distribution to the largest retail network in the world.
Cover Design
Designing a book cover is an art. Our knowledgeable team has years of experience in print and eBook cover design in a wide variety of genres and will create a custom book cover that you can be proud of. Basic cover design (for both eBook and printed books) is included with the Complete Publishing Package.
Facebook Ads for Authors
Advertising on Facebook can be challenging at first—especially if you don't have general experience with social networking or book promotion. But that's where our social media experts come in: they have the skills and knowledge to create a professional Facebook ad campaign that targets an audience of readers who are likely to have interest in your book.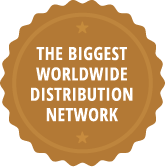 Sell your book in the world's biggest bookstores
eBook distribution
Printed book distribution
Printed book distribution is done through in house Pen2Print services.
How to Get Published
Send manuscript for review to editor@edupediapublications.com