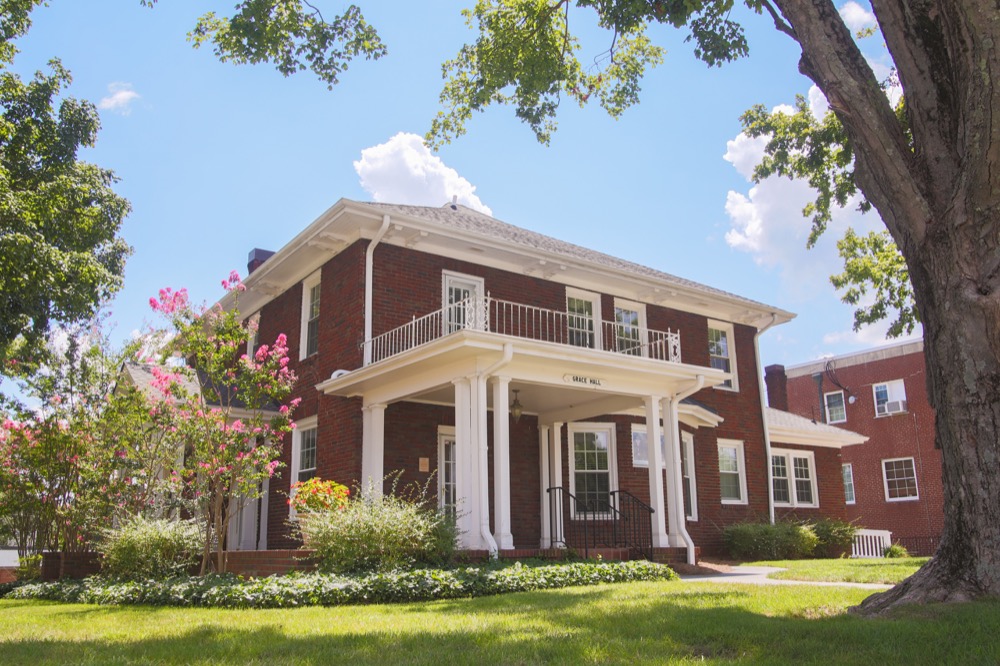 History
1945
Dr. Charles H. Stevens, pastor of Salem Baptist Church in Winston-Salem, NC, established Piedmont Bible Institute to accommodate returning war veterans eager to begin long-delayed Bible studies.
---
1947
Piedmont Bible Institute was officially chartered, and under the direction of the Board of Trustees, plans were formulated for the enlargement of facilities and equipment. John M. Deeds Hall was the first major project to be completed in accordance with these plans.
---
1948
In response to the recommendation of mission boards and leaders in the field of Christian Education, the Bible Institute enlarged its faculty and expanded its curriculum to include a Bible College.
---
1956
Piedmont Bible College became an accredited member of the Accrediting Association of Bible Colleges, remaining affiliated with that organization until 2002.
---
1970
Dr. Donald K. Drake became president, succeeding Dr. Stevens who had served as president since CU's founding.
---
1987
Dr. Howard Wilburn succeeded Dr. Drake as president. Under his leadership, the institution was accredited by the Transnational Association of Christian Colleges and Schools (TRACS).
---
1994
The first graduate courses were offered.
---
2002
Dr. Charles W. Petitt was inaugurated as president of CU.
---
2006
In conjunction with the establishment of the PhD program, Piedmont Baptist College experienced a name change, becoming Piedmont Baptist College and Graduate School.
---
2008
Atlantic Baptist Bible College in Chester, VA, merged with CU.
---
2012
Recognizing its continuing dedication to a strong general education core, its expanding emphasis on graduate education, and its passionate commitment to international education and ministry, Piedmont Baptist College and Graduate School became Piedmont International University.
---
2015
Tennessee Temple University merged with CU, adding academic programs in leadership and in sign language interpreting.
---
2017
Southeastern Bible College of Birmingham, AL merged with CU.
---
2018
John Wesley University of High Point, NC merged with CU, resulting in the addition of the Patterson School of Business and the renaming of the School of Leadership to the John Wesley School of Leadership.
---
2020
Desiring to honor the story of how several Christian colleges and universities came together to form a stronger institution, the Board of Trustees voted on June 24, 2020 to rename Piedmont International University as Carolina University.